Board Members
Joanna Pohatu (Presiding Member)
Tēnā koutou Ridgway Whanau,My name is Joanna Pohatu, my Iwi are Ngai Tamanuhuri, Rongowhakaata and Ngati Kahungungu. My husband Geoff and I have one son attending Ridgway School: Tawhiri Thomas (aged 7). Our eldest son, Kahurangi, also attended Ridgway up to year 6.
I have been involved with the Ridgway Whanau Hui group since my eldest son commenced school. I was the chairperson/secretariat for 3 years. The Whānau Hui group is a fantastic way to meet other parents who wish to support Ridgway school to grow and strengthen its tikanga Maori and Te Reo Māori to ensure we honour our commitment to Te Tiriti o Waitangi. I love the support the wider Ridgway whanau have given to our Matariki celebrations and kapa haka.
I am a Principal Adviser for the Ministry of Transport working in the Environment, Emissions and Adaptation team.
I am pleased to be part of Ridgway's Board of Trustees. I look forward to making a contribution to ensure our school continues to succeed and all of our tamariki have opportunities to do their best
---
Barbara Dean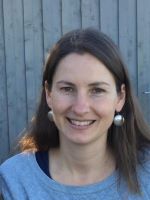 Kia ora koutou, my name is Barbara Dean. I have two children at Ridgway, Elsa in Year 4 and Naomi in Year 1. Their older brother has just left Ridgway to attend SWIS. I work as a lawyer at the Ministry for the Environment. I have been on the board since 2016. I really enjoy being involved in the Ridgway community.
---
Rachel Kirkman

I am the mother of Alex (Year 7 in Ruru La Chouette French class). I was co-opted onto the board in 2018 and returned after the last election. I enjoy being involved with the school board and in my spare time I work at GNS Science as a Project Manager.
---
Monica Serrano

Kia ora, my name is Monica. My son Alex is in Year 3 in the French class, Ruru la Chouette, his brother Santi will join shortly. We arrived in New Zealand in 2020. As the boys were in a French school before, Ridgway was the ideal place for us.
I am an MBA candidate at Auckland University. I also serve on the board of the World Women Foundation, a non-profit that strives to empower women entrepreneurs. I look forward to working with the board to benefit the school community.
Kia ora, I'm Adam Smith, my son Markian is a Year 4 in Ruru La Chouette. I'm happy to help out as we love the school and community at Ridgway. I was co-opted onto the board In December 2021. I had previously helped with the bicycle projects as I was a certified mechanic and shop owner for many years. Currently, I work for the Mountain Safety Council as a Partnerships Advisor.
Cheers all!
---
Cameron Hyslop
Co-opted parent representative
---
Sarah Taylor
Staff representative 
Principal
---
You can email our board: ridgwaybot@gmail.com